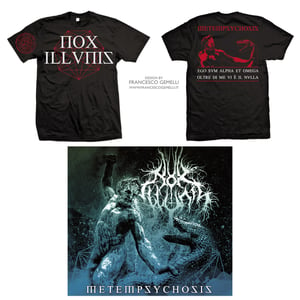 €

12.00 - On Sale
Special bundle with the digipack edition of Metempsychosis with a limited album t-shirt designed by the talented artist Francesco Gemelli (Trist, Absentia Lunae, Tenebrae In Perpetuum, Lustre, Janvs, Void Of Silence, Visthia, Tronus Abyss, Disiplin, Joyless).
T-shirt limited to 100 copies.
Digipack version limited to 500 copies.